Our 3 Year Old Kinder and 4 Year Old Preschool programs are taught by experienced Bachelor qualified teachers. Our programs are designed to facilitate the development of social, emotional, communication and self-help skills whilst engaging the children in learning that broadens their understanding of the world around them. The children are provided with opportunities to use their small and large muscles to climb, run, build, draw and use tools such as scissors. Working collaboratively with families, our programs respond to the children's interests, needs and learning styles with an emphasis on ensuring that learning is fun!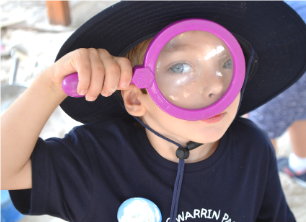 Children learn through interaction with others and through the exploration of the environment. At Langwarrin Park Preschool we believe that this learning is best achieved through play. Play based learning is the research based strategy of choice in the Victorian Early Years Learning and Development Framework which guides early childhood education in Victoria.
Our Timetable
In 2022 Langwarrin Park Preschool has two 3 Year Old Kinder groups that attend for five hours per week and four 4 Year Old Preschool Groups that attend for fifteen hours per week.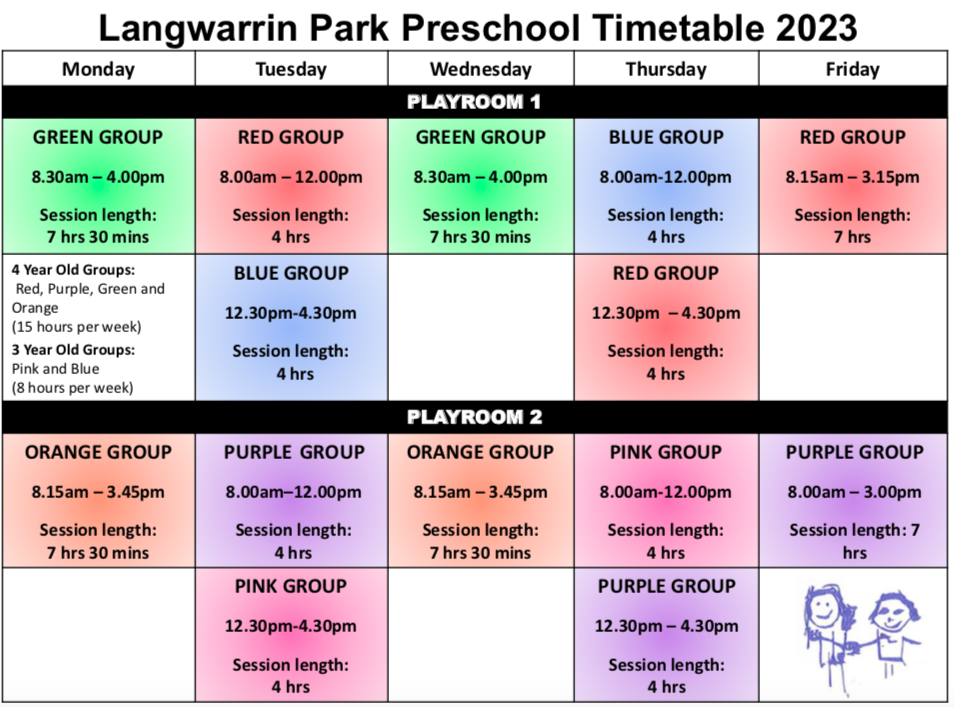 Kinder Tours
We welcome families to join us for a kinder tour to learn more about our programs, view our facilities and meet our dedicated staff. 30 minute on-site tours are now available on Thursday from 11.30am. Alternatively you can also view our virtual tour here.