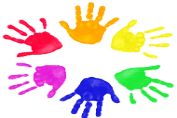 At Langwarrin Park Preschool we create a welcoming and inclusive environment. We believe that each child is a unique individual who is entitled to a secure, caring and stimulating educational environment in which to grow and mature emotionally, intellectually, physically and socially.
Langwarrin Park Preschool is committed to inclusive practice. Every child's agency is respected in a supportive learning environment, acknowledging that children experience ongoing, temporary or recurrent additional needs for a variety of reasons. In collaboration with families, we strive to promptly identify children who may benefit from additional support and our teachers advise proactive referrals to early intervention services. It is our aim as educators to scaffold each child's learning, assisting them to reach their full potential by providing an environment in which their interests, strengths and needs are acknowledged and used as the basis for planning our Preschool program.
We believe that development and learning takes place through relationships, particularly within families who are children's first and most influential educators and communities. As children participate in everyday life they develop interests and construct their own identities and understanding of the world.
Our image of the child
Each child is unique and their life tells a story
Every child learns by constructing their own knowledge in their own unique way, impacted by the physical environment and their relationships with others
We believe that children are limitless in their capacity to succeed
The role of the family and preschool community
At Langwarrin Park Preschool our staff believe in the importance of family being involved in their child's kinder experience. Teaching staff work in partnership with each child's family, valuing each other's knowledge of the child and the contribution that each makes to the child's life.
Langwarrin Park Preschool teachers and educators aim to understand and support each family's culture and to reflect their culture in our programming. We support children to develop an understanding of and appreciation for the cultural heritage of peers and staff and to value cultural diversity. We believe that children need to learn about the world in which they live to develop positive attitudes towards cultural differences.
We are committed to deepening our understanding of Indigenous culture and history, particularly the Bunurong/Boon Wurrung people who are the traditional owners of the land on which our kindergarten stands. As we develop our Reconciliation Action Plan we strive to embed Indigenous perspectives into all aspects of our programming and to utilise every opportunity to share our learning journey with the children.
How children learn
Children learn through interaction with their peers and adults and through the exploration of their environment – this learning is best achieved through play. Play is the most natural and effective learning paradigm of every child. Play-based learning is the research-based strategy of choice in the Early Years Learning Framework and Victorian Early Years Learning and Development Framework, the curriculum frameworks which frame early childhood education in Victoria.
At Langwarrin Park Preschool our play-based programs are based on achieving a range of learning outcomes, as defined by the  VEYLDF:
Children have a strong sense of identity (Identity)
Children are connected with and contribute to their world (Community)
Children have a strong sense of wellbeing (Wellbeing)
Children are confident and involved learners (Learning)
Children are effective communicators (Communication)
Working collaboratively with families, other services and our communities, a program is planned and delivered based on observations of each child. The program responds to the children's interests, learning styles and prior learning achievements and encourages the development of positive skills and dispositions in order to ensure that the learning journey is continuous and purposeful for each child. Teachers and educators also plan collaboratively across our centre, ensuring that all children receive the same opportunities whilst adapting the program to the needs of each child and Preschool group. The program is evaluated for its effectiveness and appropriateness in relation to: the children's interests and developmental requirements; the cultural context; and to the dynamic, ever-changing kinder and wider communities.
Note: Both the Early Years Learning Framework for Australia and the Victorian Early Years Learning and Development Framework for Children from Birth to Eight Years have informed the composition of this document.